Photogoniometer
Our photogoniometer is designed and based on the principle of a "2-axis goniometer".
LEDs, LED-modules and LED-lighting-fixtures (luminaires) can be measured. Conventional lamps and luminaires with restricted mounting position cannot be measured.
The maximum dimension of a luminaire is up to 60cm in diameter and 15cm in depth. The max. weight is limited to 7kg. If applicable, linear luminaires that are longer than 60cm can be acquired as a smaller recurring segment (and actual real data later adpated for the full fixture).
Acquisition and processing of data is fully automated. Photometric data will be provided as .ldt (Eulumdat) or .ies files. Additionally, a written report is usually provided.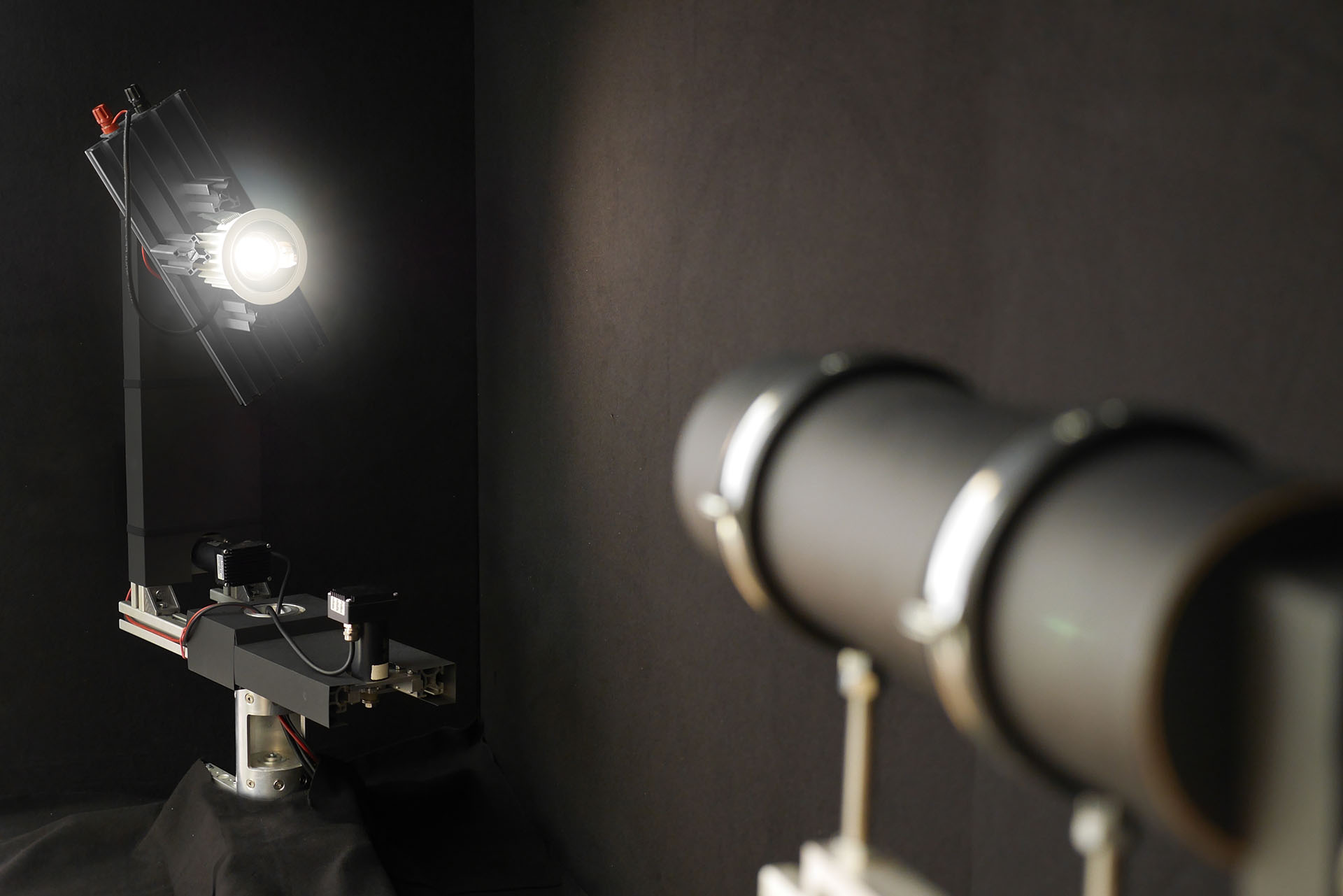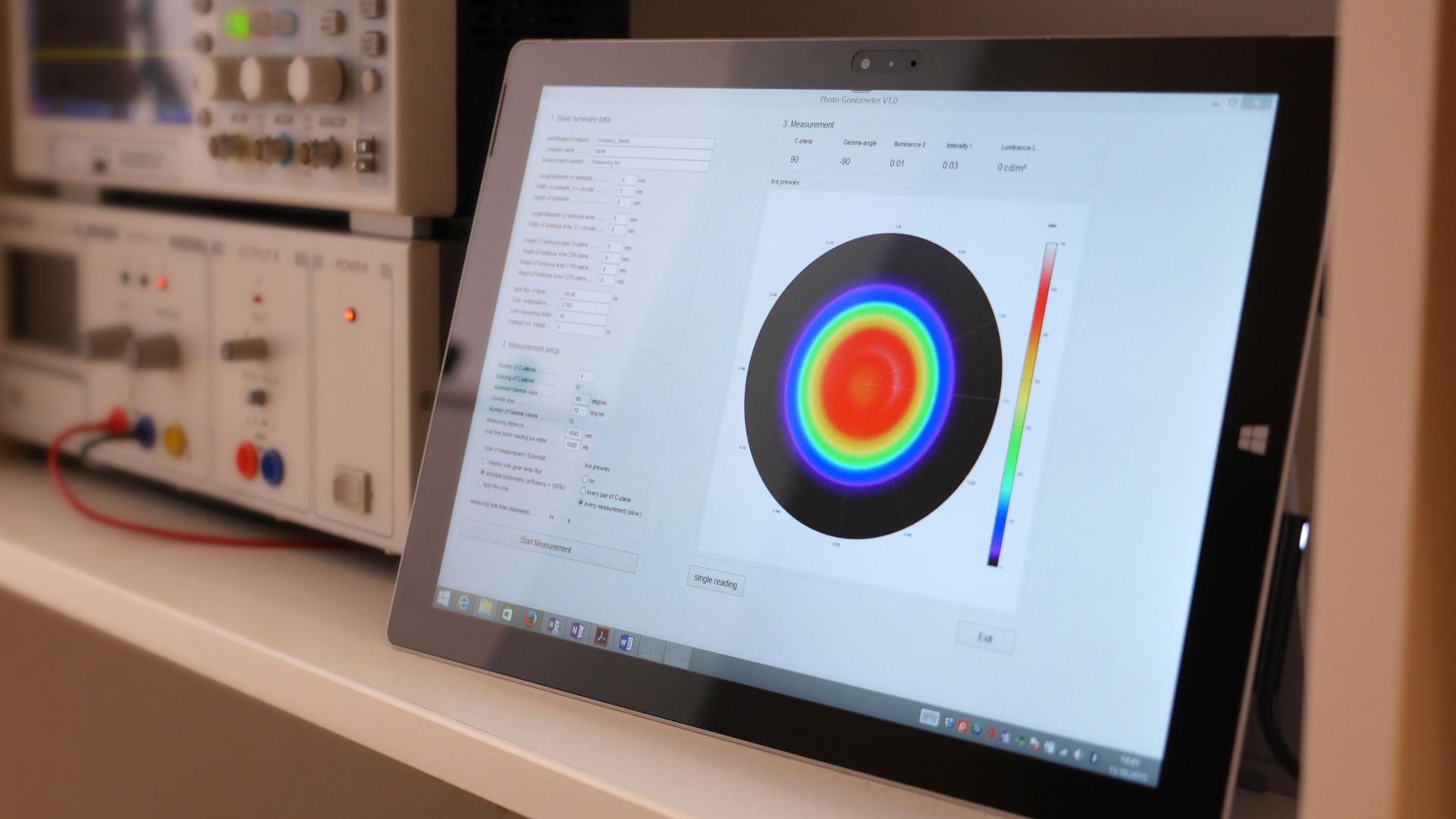 Ulbricht Sphere
Our Ulbricht Sphere with auxiliary light source according to DIN 5032 enables the measurement of reflectances. Completely mobile use due to battery power supply. The minimal size of a measuring sample is 50mm in diameter.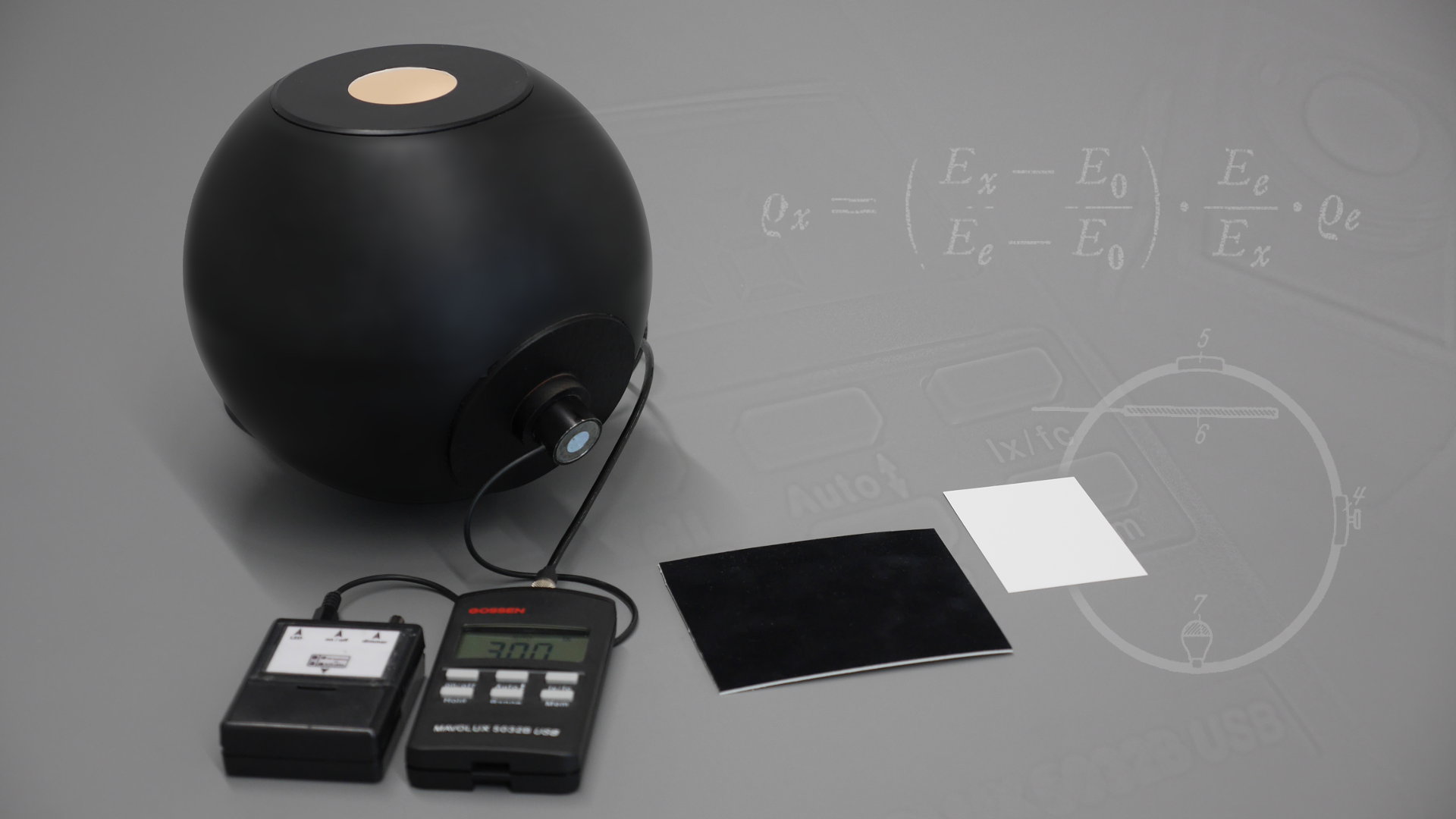 Thermodynamic Measurements
For thermal measurements we use a thermally isolated chamber with a volume of 1m². We can regulate the inner temperature from 20°C to 50°C with an accuracy of +-0,1°C. An 8-channel data logger simultaneously records the demanded reading points.